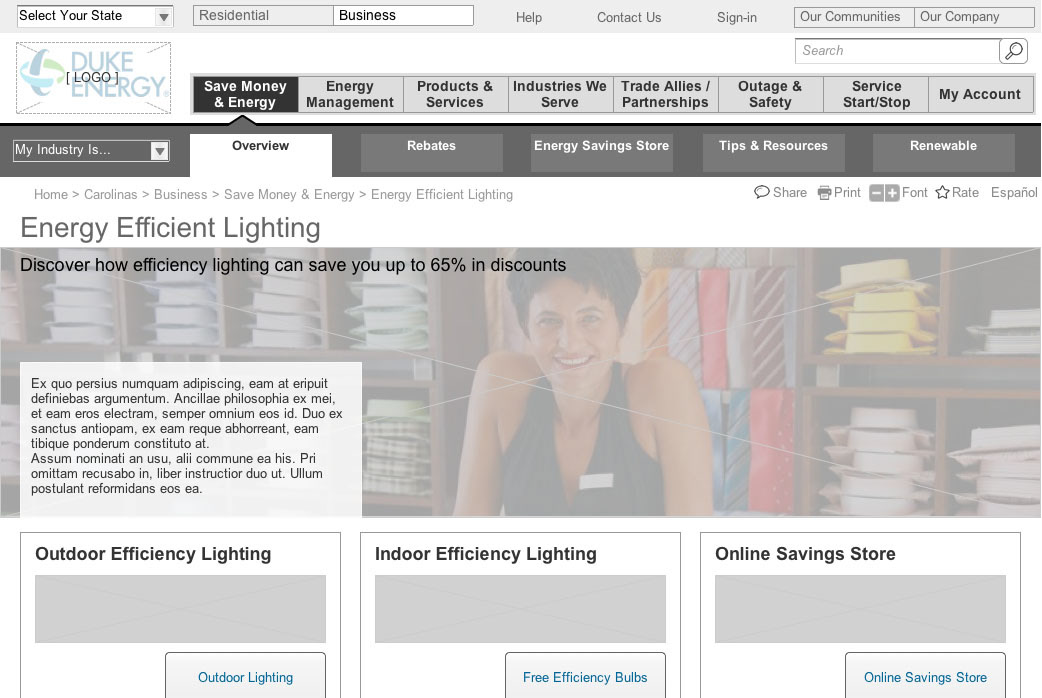 Challenge:
 Client's utility reach included six states with various regulatory policies in both residential and business (non-residential) sectors. They had acquired and merged another utility business and at the time had two web sites with fragmented content and structure. Customers were commonly confused by regulated and non-regulated content within state/municipal regions. There was also significant confusion between the sites on product availability and marketing offers available to them. Product offering were highly confusing in the business sector of their website since small business and larger enterprises had no structure to the various business goals.
Role: Lead Experience Architect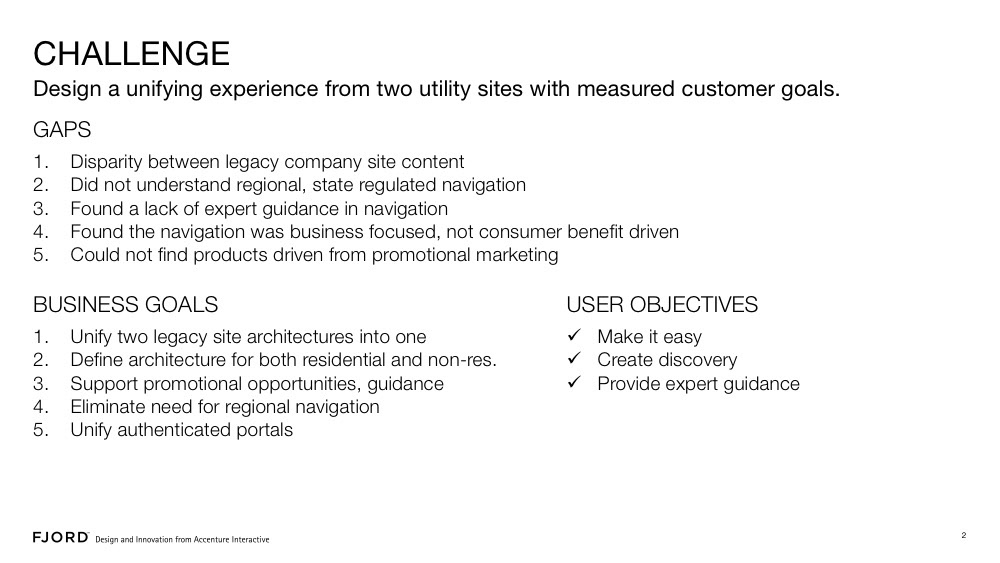 Approach:
     1. Stakeholder Interviews
     2. Personas
     3. Content Audit
     4. Marketing and Metrics Audit
     5. Card Sort prep, polling
     6. Card Sort Quantitative Analysis
     7. Site Map (Preliminary IA) and stakeholder socialization
     8. Wireframes with stakeholder alignment
     9. Navigation Models and feedback
     10. Finalize Site Map
     11. Finalize Wireframes and socialize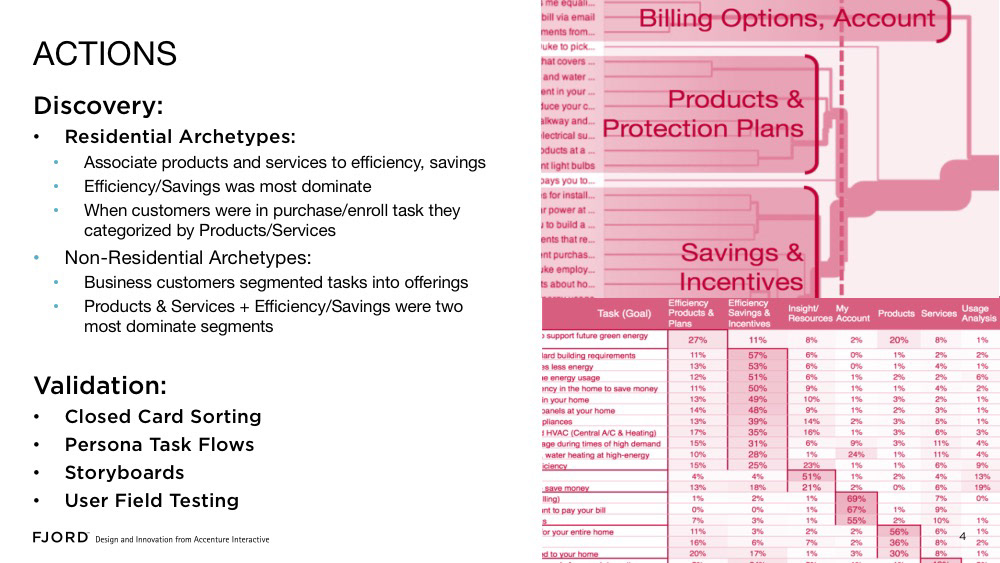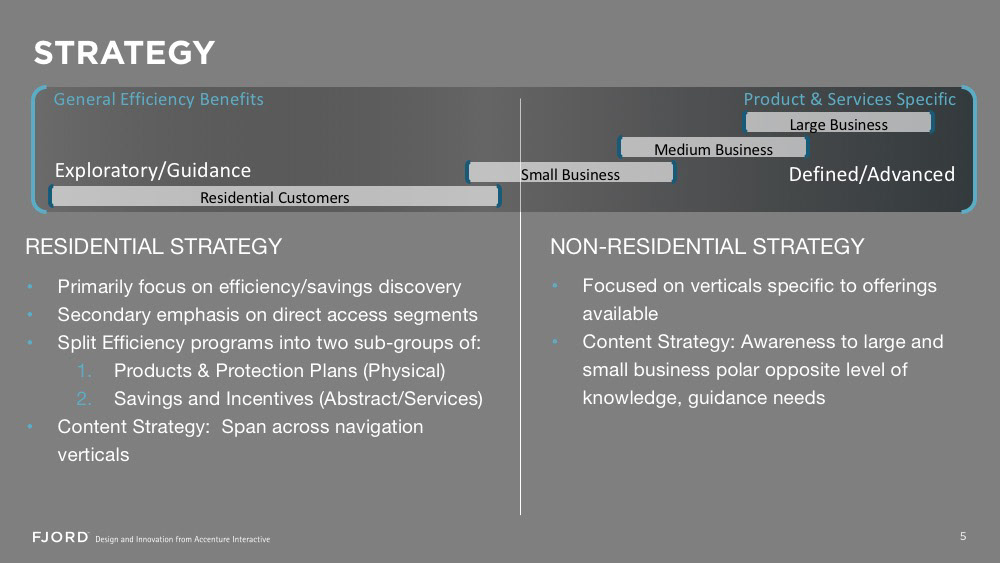 Delivered: 
 Upon leveraging significant qualitative and quantitative customer research across various states, a unified architecture was created based that aligned to how customers and businesses navigated and searched the website. Content assessment and strategy were aligned to the experience.