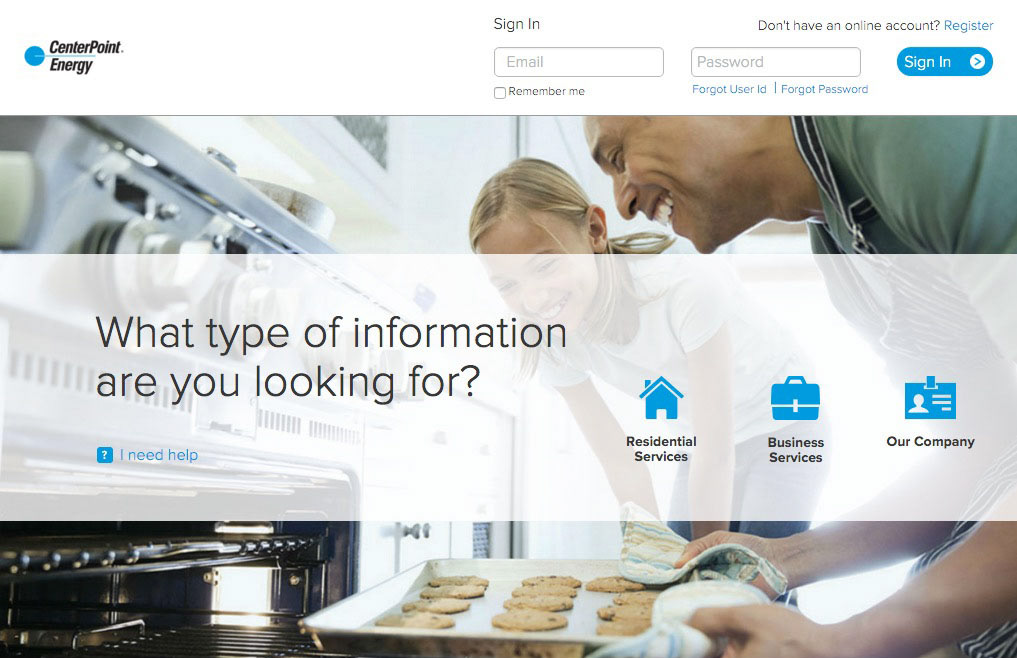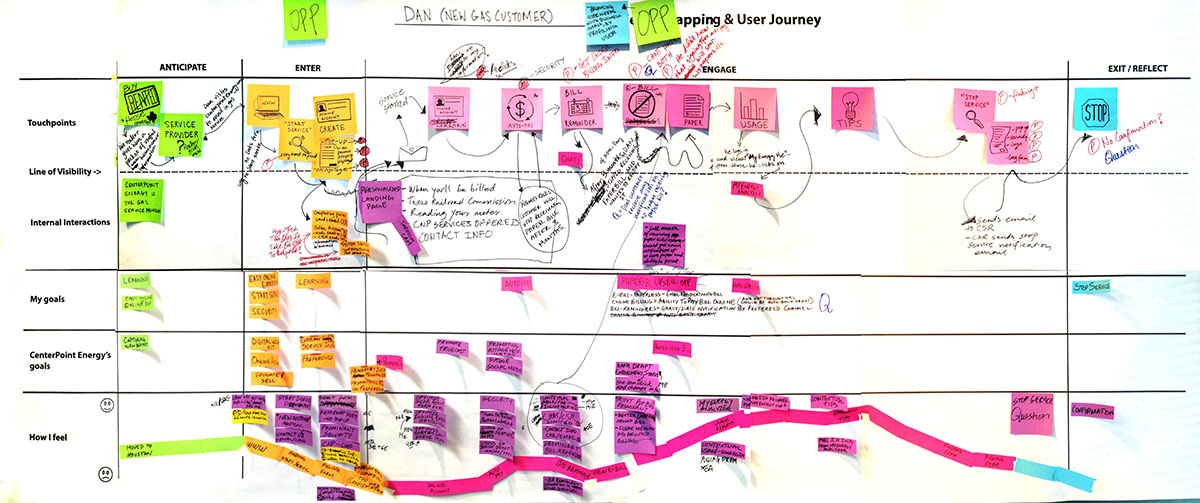 Challenge: 
 CenterPoint Energy utility reach included six states in residential and twenty states in non-residential each with regulatory policies to comply with. They had complex energy models as well from natural gas, wholesale, pipeline and electric supply. Consequently, customers and business were frequently confused by regulated and non-regulated content and marketing within state/municipal regions. 
 Additional product and service regional availability created frustration and service issues. Business offerings were highly confusing across twenty states with small businesses having simpler needs then larger enterprises that led to ineffective content strategies.  
Lastly, CenterPoint had a complex customer service portal that needed to be redesigned that involved lift and shift of business processes to meet desired goals.
Role: Experience Architect Lead



Approach:
     1. Stakeholder Interviews
     2. User Research on pain points and experience gaps
     3. Personas
     4. User Journeys
     5. Site Content Audit
     6. Card Sorting (Open and Reverse) Research and Analysis
     7. Information Architecture Site Map
     8. Content Strategy
     9. Wireframing/Rapid Prototyping
     10. Visual Design
     11. Annotated Templates and Design Standards for Front-End Dev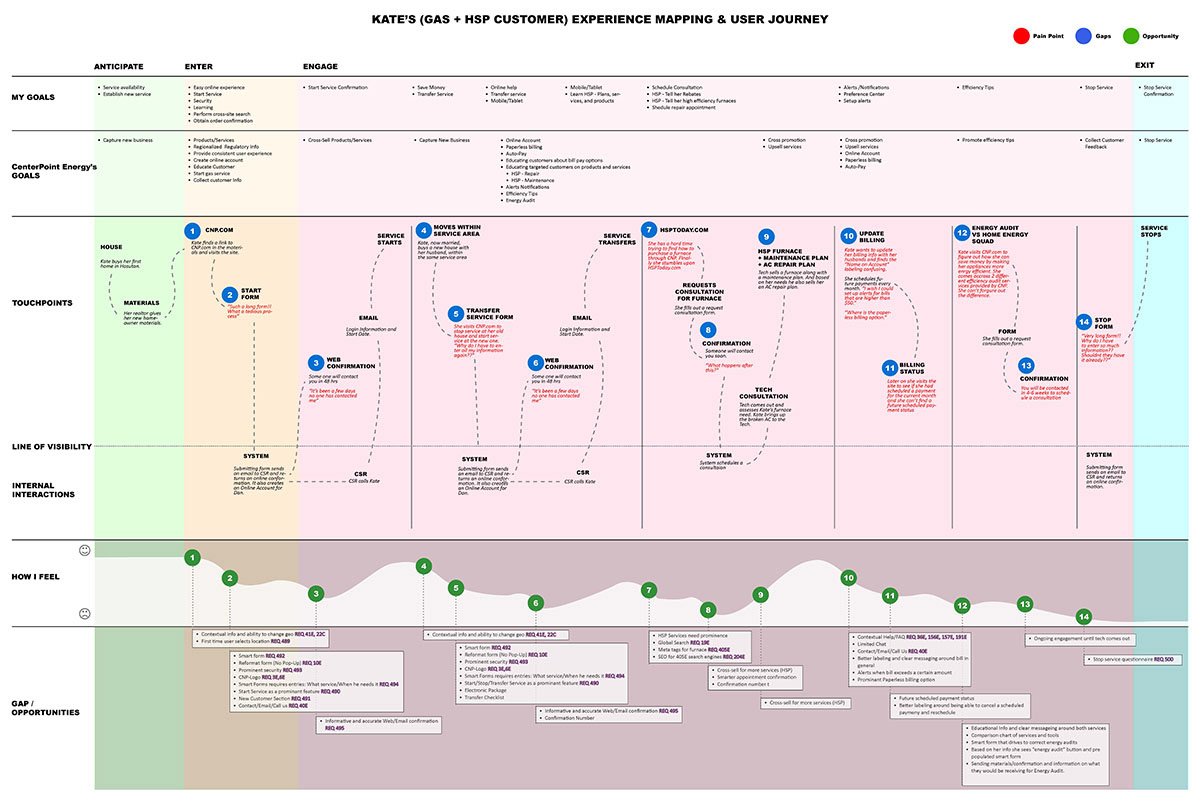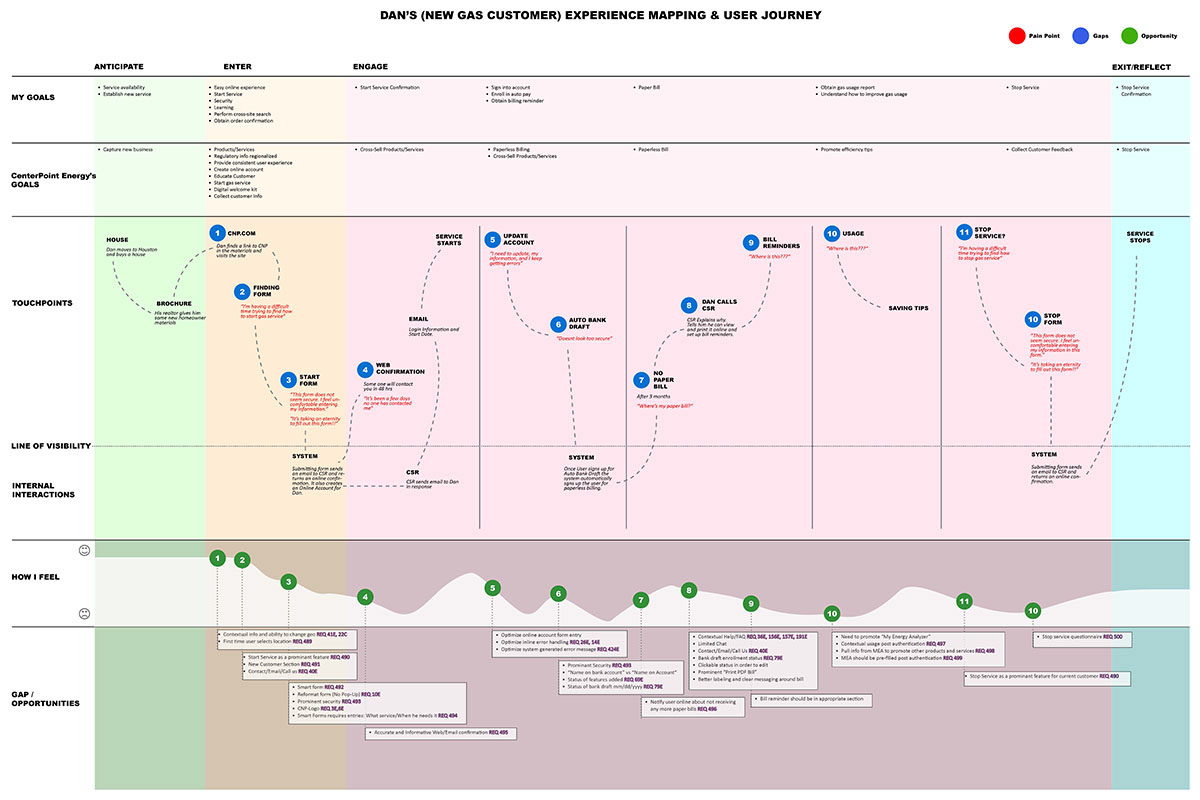 Delivered:
   I architected and delivered a site-wide solutions for the interaction and design teams based on user aligned research and various team stakeholder feedback. In addition, I delivered wireframe templates for their customer service representative portal to provide aligned content and support that customers would find on the public site. Ultimately the quantitative architecture research provided the team confidence in customer-centric strategies to build foundational, responsive experiences and content strategy for development.