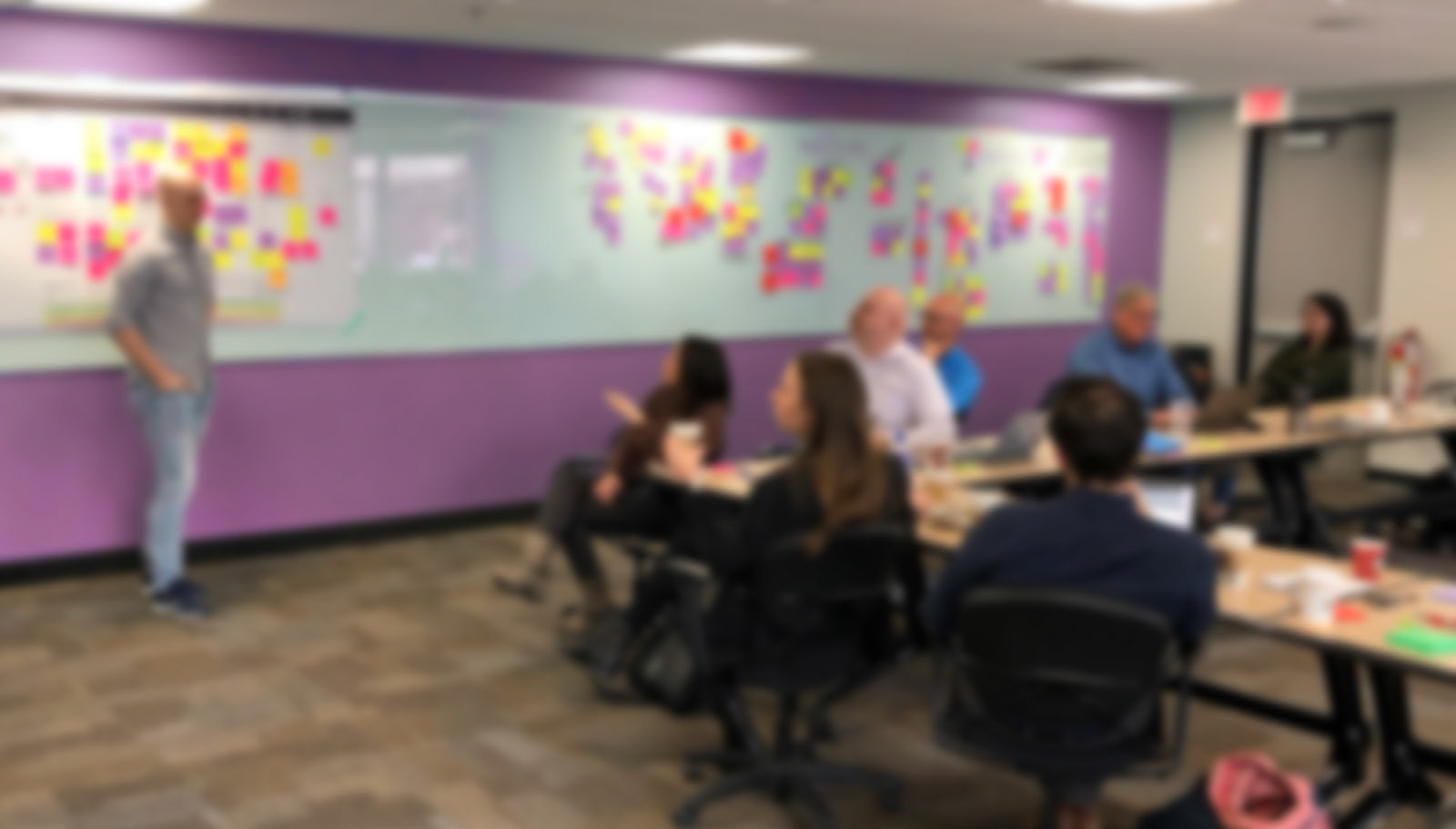 Brief:
COVID has not just pivoted customer expectations, it has accelerated digital transformation that requires deeper CX insights. Customer experience leaders must define experiences that meet and where possible, exceed customer expectations to drive profits. To succeed in a today's market, we must design delightful and meaningful moments and the ecosystem to deliver them, demonstrate the business value of customer experience as a discipline, and lead its adoption across the organization.
I thrive blueprinting end-to-end experiences with customer research, quant. metrics and collaborative workshops. This includes mapping business strategy intelligence to customer journey gaps and ROI metrics. The results deliver rich digital experiences aligned to business OKR/KPI measurements.
TESTIMONIAL:
"I want to say that the CX work you and your team completed in partnership with our product owner was excellent. We are digging into your documents and coming up with a communication plan. More to come but I really appreciate the strategic look at the experience and the roadmap to build on this key capability to support our business owners!"
- CPG Product Manager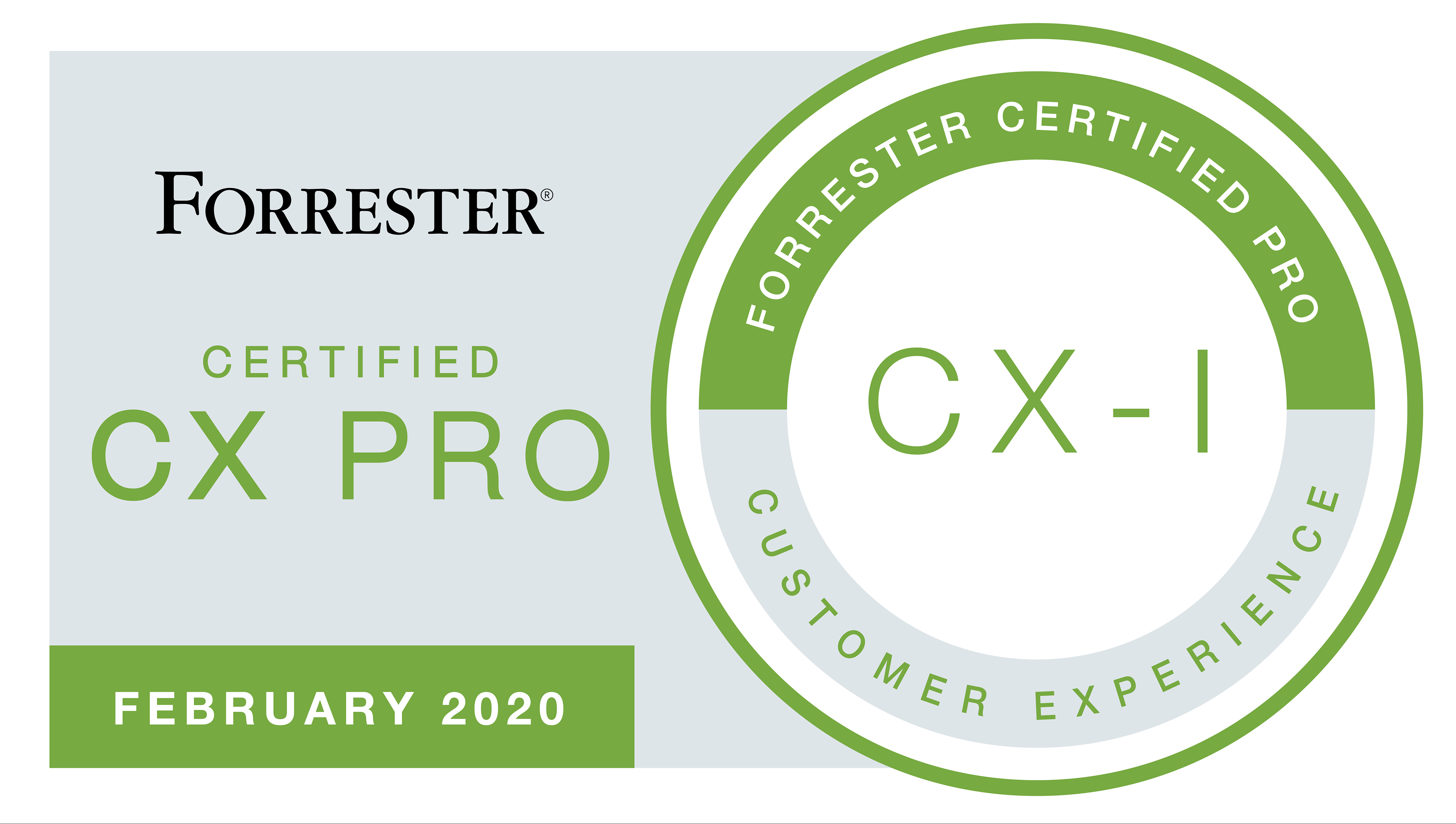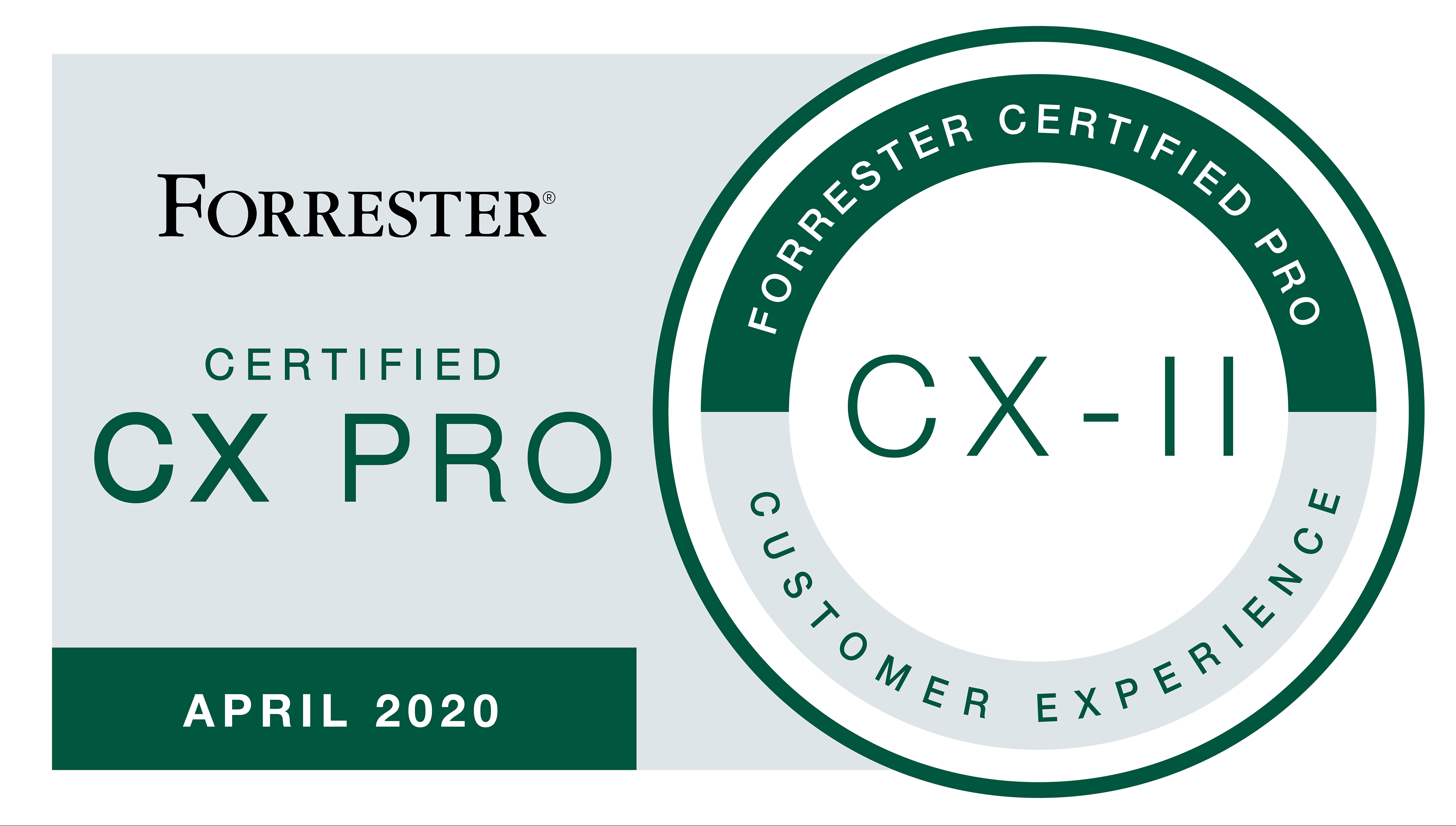 CX APPLIED Approach
There are eight core tenets to apply successful customer experience within complex organizations.  These live across three core areas of customer, employee (EX), and the business organization (BX).
CX: What the customer engages with
• Current Barriers:  Where we are today with gaps and opportunities
• VoC Research:  Evaluate valued moments with customer empathy
• Serviced Design:  Prototyping products and services envisioned within the near future
EX: How front-line teams support the experience
• Ethos:  How we lead, communicate, and evaluate efforts
• Measurement:  Where we measure progress to advance our CX
BX: Where business applies a culture to measure and advance
• Prioritization:  How we emphasize our CX efforts with ROI
• Resourcing:  Employee training, performance and collaboration
• Future State:  Conveying north star customer experience with goals
CX-I
• Crafting A CX Vision: Create a brand-rooted CX vision that is authentic, inspiring, and mobilizing. 
• Building A Customer Centric Culture: Accelerate culture change with bright-spots analysis. 
• Conducting CX Research: Craft your plan to achieve true customer understanding. 
• Advanced Journey Mapping: Increase journey mapping ROI with the journey mapping canvas. 
• Measuring CX: Use journey mapping to drive outside-in CX metrics.
• Telling The ROI Story: Inspire action with a sound ROI model wrapped in a compelling story.
CX-II
• Enable CX Delivery: Create processes that compel collaboration across the experience delivery ecosystem.
• Research For Seamless CX: Build a research practice that supports seamless customer experiences.
• Prioritize Your CX Efforts: Prioritize CX improvements around customer impact, business impact, and feasibility.
• Culture And Transformation: Ingrain customer-centric behaviors and remove barriers to transforming your culture.
• Elevate CX Measurement: Establish discipline and prepare your program for effective scaling.
• Design For Differentiation: Use people, priorities, and process to establish and advance design as a strategic differentiator.
• Maturing CX Management: Assess your organization's CX management maturity and plan for the future.
• Advanced Design Thinking: Scaling Design within complex organizations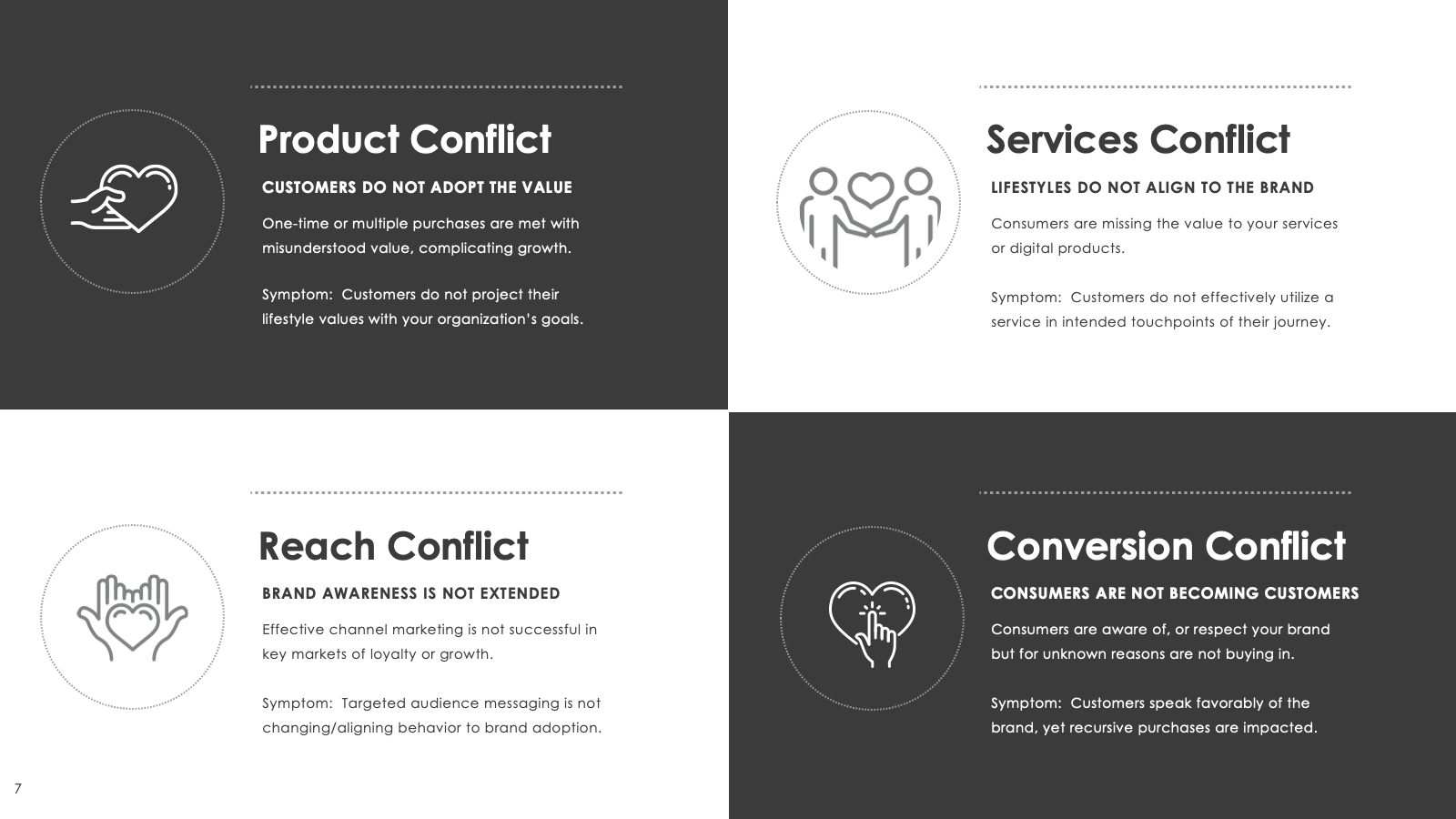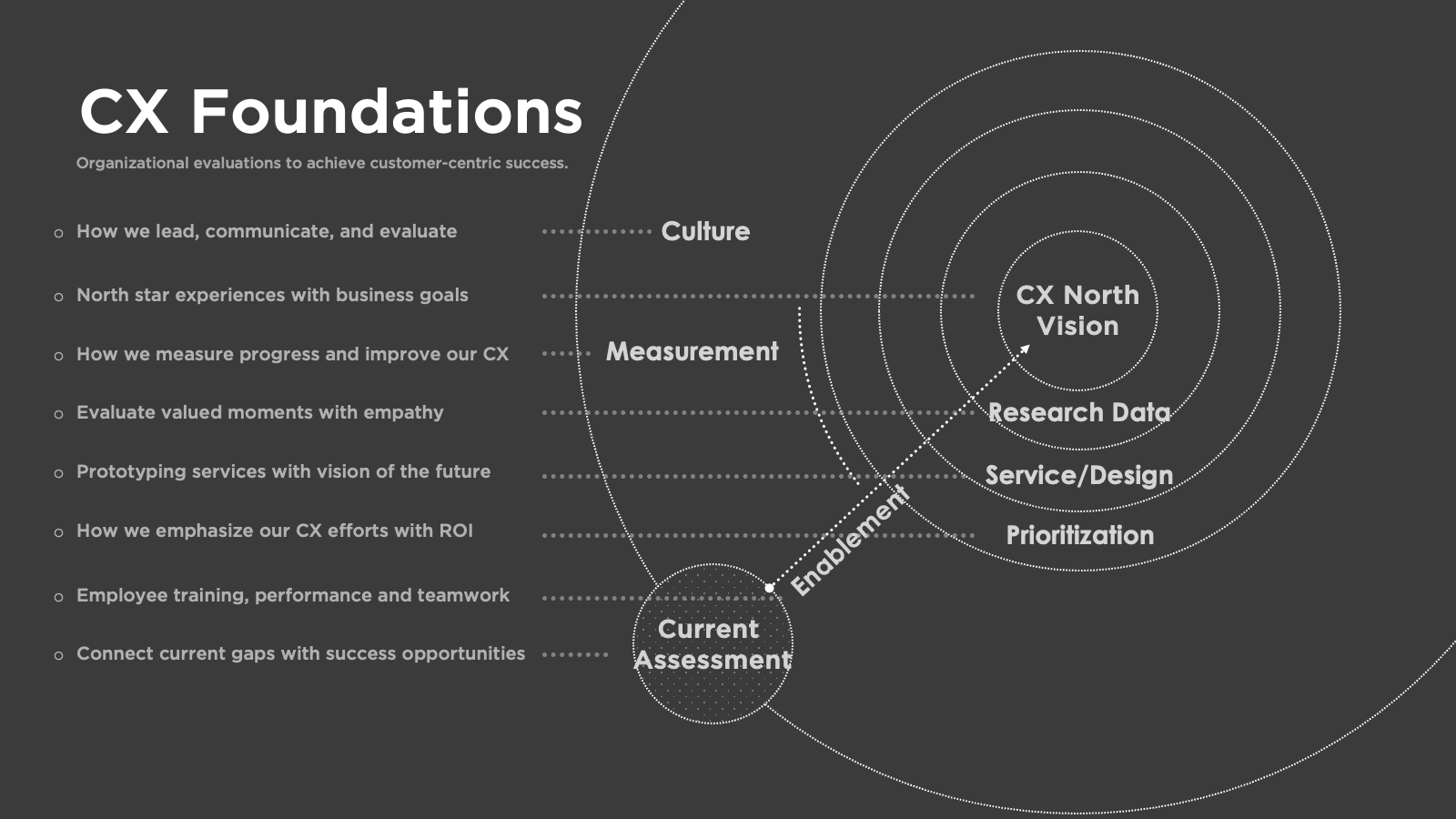 CX Industry Delivered Solutions:
CPG · Financial Services · Hospitality/Travel · Insurance · Energy · Utilities · Consumer Products · Manufacturing · Telecommunications · Retail
CX ORGANIZATIONAL STRATEGY:
     •  United Airlines
     •  Marriott
     •  Caterpillar
     •  Amway
     •  T-Mobile
     •  Exelon
     •  Samsung